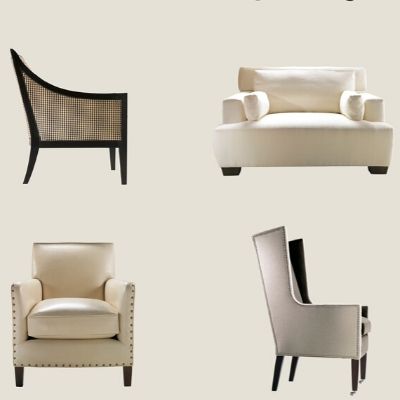 You've probably noticed that when it comes to describing an interior design style, there are three main terms thrown around: traditional, modern, and transitional. When it comes down to it, there's really just traditional and modern (transitional is a mixture of those two). While it's natural to be unsure about what your design style is, it's actually really easy to figure out. You either like a roomful of antiques and chintz (traditional), a minimalist look with straight lines (modern), or a little bit of both (transitional).
So which design style are you and how should you decorate?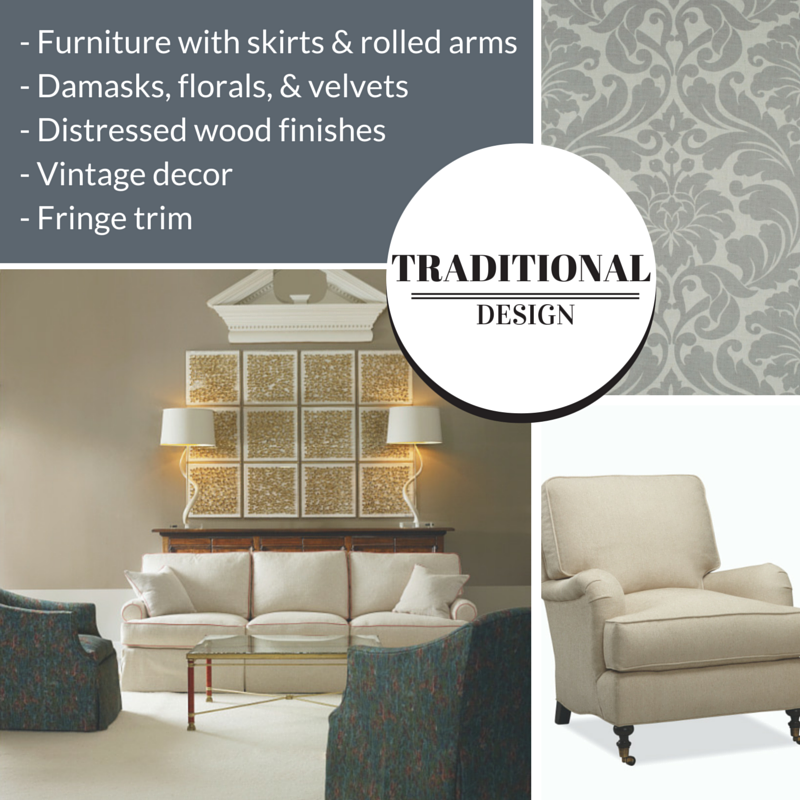 Traditional Design
When people think traditional, it's easy to assume that means formal, fancy, and uncomfortable. And while traditional design can be all those things, it can also be a comfortable cottage or monochromatic Scandinavian design.
You have traditional taste if you are drawn to:
Furniture with skirts
Fabrics in florals or chinoiserie
Rich velvets
Antique stores and flea markets
Carved woodwork
Fringe
Distressed wood finishes
Gold accents
Perfect vignettes of stacked books or flowers in a vintage vase
Art made up of portraits or landscapes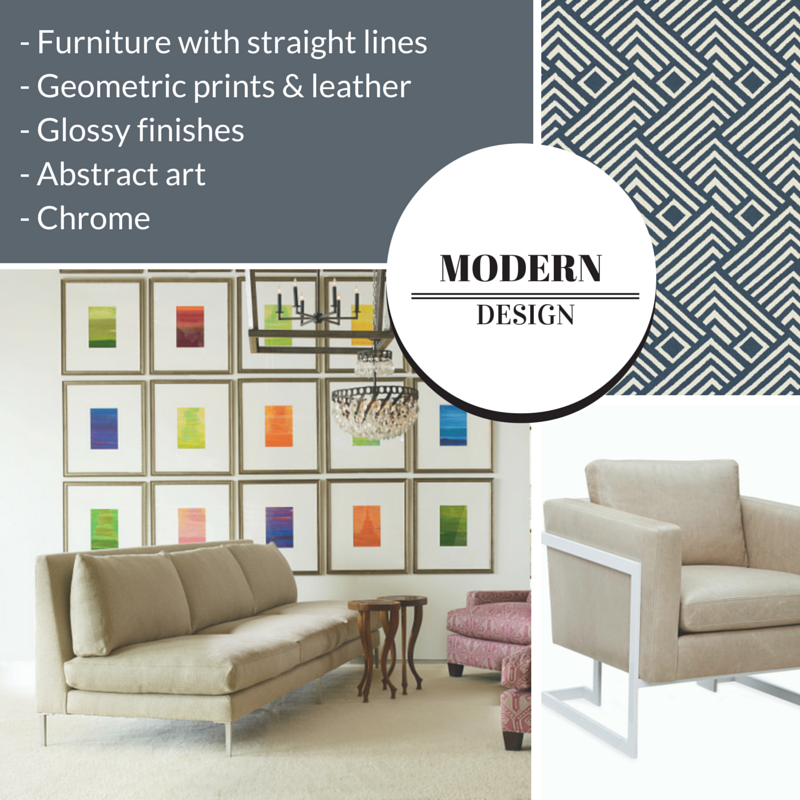 Modern Design
Modern design is an umbrella term that encompasses looks from the mid-century to today's minimalist glass and chrome.
You have a modern aesthetic if your ideal space has:
Furniture with straight lines
Glossy finishes
Sculptural furniture and décor
Acrylic
Chrome
Geometric patterns
Empty countertops
Abstract art or black-and-white photography
The occasional pop of color
Arc lamps
White square dinner plates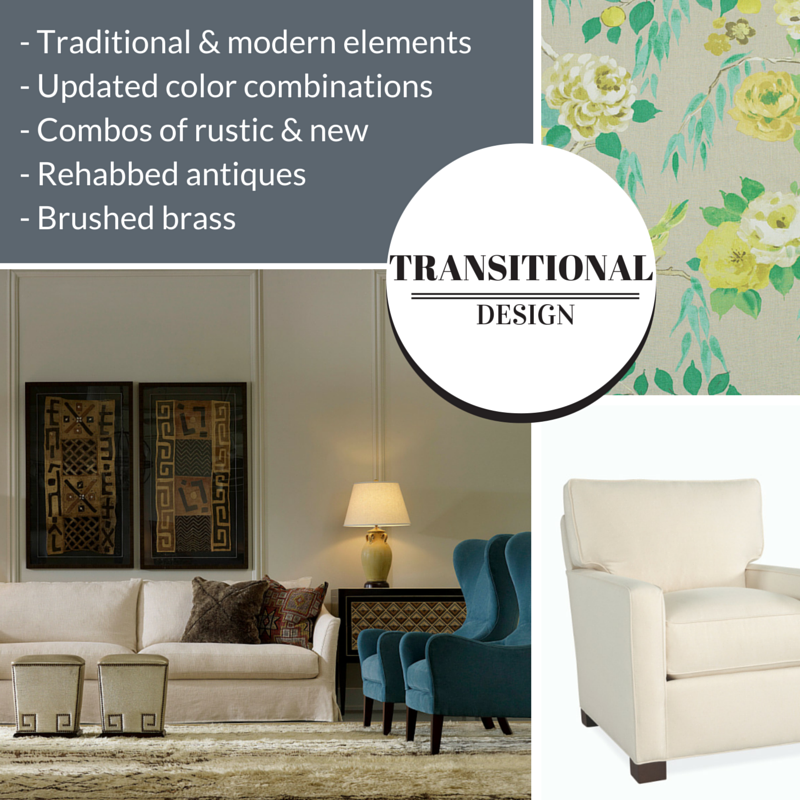 Transitional Design
If you are realizing you like aspects of both traditional and modern, then you are what we call transitional. The majority of people fall into this category: they want to incorporate grandma's furniture without recreating her entire home, use reclaimed wood without it looking like you live in a barn, and hang up a crystal chandelier while keeping a comfortable vibe.
You're probably transitional if you like:
Traditional fabric patterns (florals, plaids, and ikats) in updated color combinations
Rehabbed antiques
Furniture with modern silhouettes in distressed leather
Reclaimed wood tabletops on metal bases
Slipcovered pieces under a crystal chandelier
Sisal rugs layered with an antique oriental
Modern art in ornate frames
Transitional is our favorite look because it means we can buy major furniture pieces with both traditional and modern elements, then use accessories and fabrics to create a stylish mix. In fact, this look is so popular that we've defined five main transitional "personalities," covered here, to help you refine your look even more. We've also written a separate blog that dives further into the art of mixing old and new.
How to shop for your style
Once you've figured out what your style is, use it as a guide for your purchases. If you fall firmly in traditional or modern, make sure each piece you buy incorporates one or more of the elements we identified above (it's by no means a comprehensive list, but it's a good start). If you identified as having a transitional style, it can be tough to create a cohesive feel. A good quick rule is to make sure each piece you buy shares at least one element with another item in the room. For example, if you want to hang a modern art print in a room with a reclaimed wood coffee table, frame the art in a rustic wooden frame.
It's easy to get hung up on every little decorating decision, but if you purchase what you love with a little thought to consistency, then the overall look will work itself out to be a beautiful expression of your personality. Design advice doesn't get much clearer than what William Morris said:
"Have nothing in your house that you do not know to be useful or believe to be beautiful."
Like what you read? Visit thestatedhome.com to shop our collection of made-in-America furnishings.