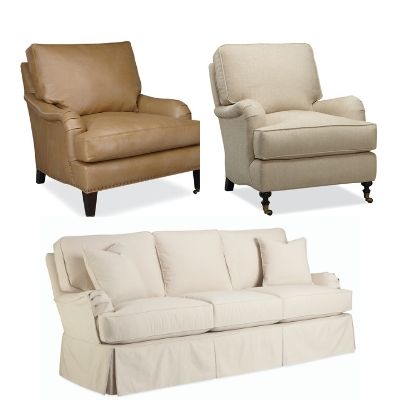 You may know instantly whether you prefer your sofa to have a skirt or show some leg, but many people realize they could go either way. Along with sofa arm style, the skirt/leg option can instantly make a sofa more traditional or modern looking. Here's everything you need to know to help make your skirt-or-leg choice easier (and head here to see our seating collection when you're ready to shop):
Skirted Furniture
Skirted furniture tends to be a little more traditional and formal looking. That said, if you are opting for a slipcover, the majority of those styles will be skirted but with a more casual feel.
Legged Furniture
Furniture without a skirt has a bit of a cleaner look. But then you have a second choice: What style leg do you want? There are tapered legs and turned legs. Tapered legs are more modern looking while turned legs have a traditional feel. For a happy medium, pair a tapered leg with a rolled or British arm to create a piece that's neither too traditional nor too modern.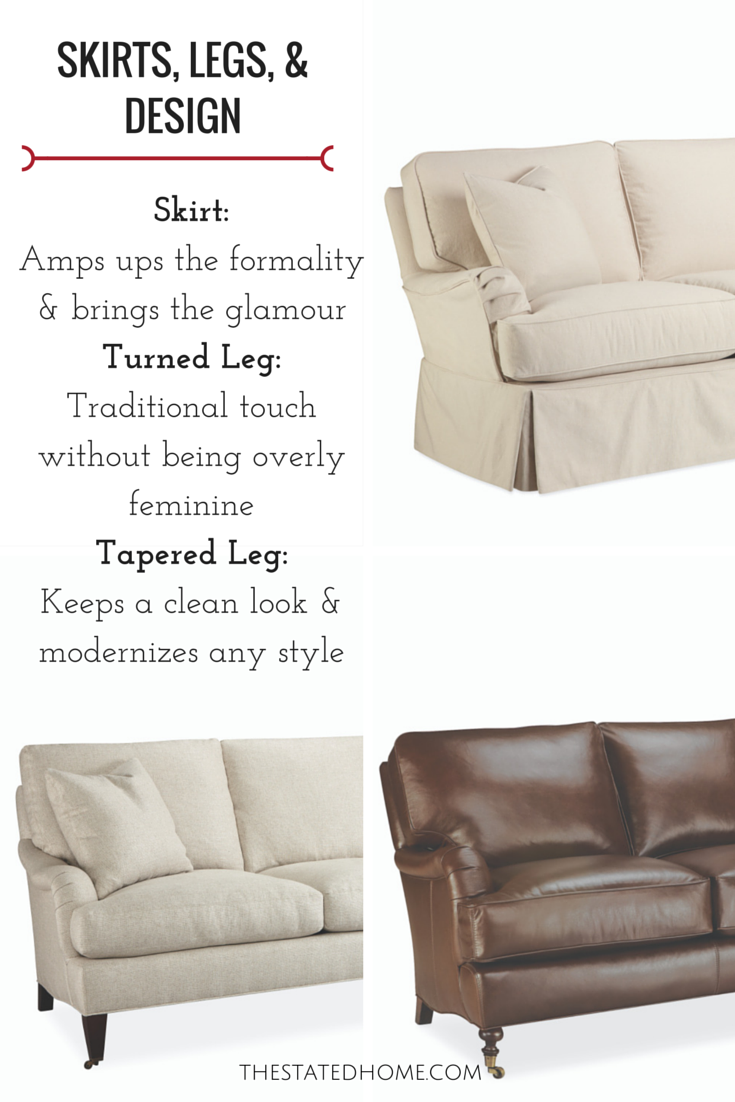 Design Guidelines
If the above advice feels super basic, that's because it is. Here are some more in-depth design guidelines to help you make a decision about skirts or legs.
1. Use a mix of skirts and legs in a room.
That keeps the space from looking too "leggy" or too stuffy.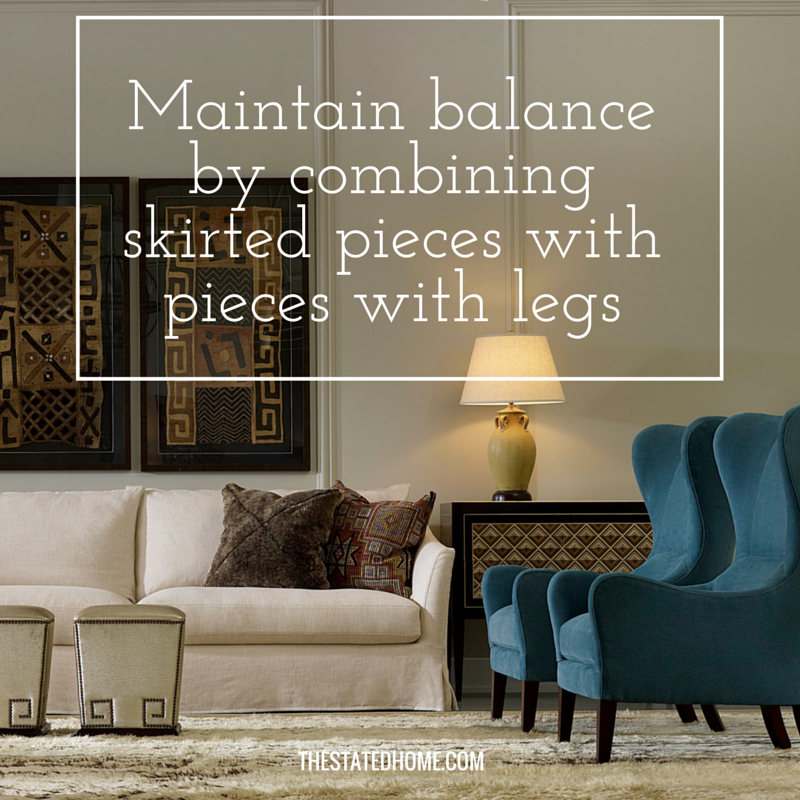 2. Have a small space? Go with a sofa with legs.
Legs keep an area looking open, so if you put legs on your largest piece, you'll make the space look larger.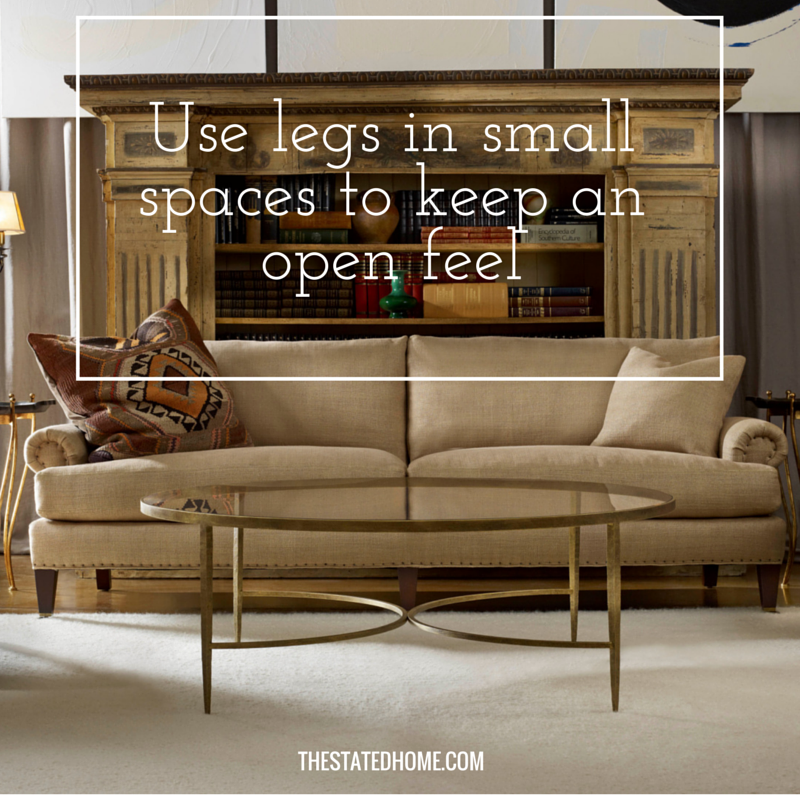 3. The most versatile pieces combine modern and traditional elements.
At The Stated Home, we suggest that large upholstery purchases be as versatile as possible because tastes change and we want you to be happy with your furniture for a long time. The majority of our products are selected to fit in the sweet spot that looks great with a variety of items. That's why we balance skirts with more up-to-date straight arms and pair rolled arm styles with tapered legs.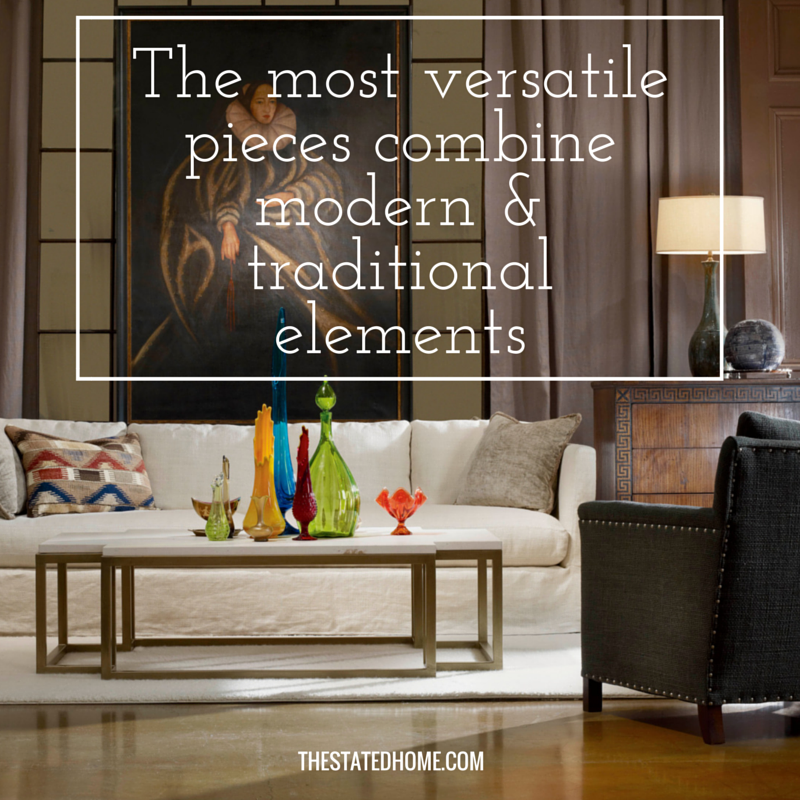 Like what you read? Visit thestatedhome.com to shop our collection of made-in-America furnishings.