The current design trend is one that can't be defined by an all-encompassing phrase like traditional, modern, formal, or shabby chic. Look in any design magazine and most of the rooms are a blend of styles that can be taken in any direction with the addition of a few accessories. This design style is known as transitional, and we couldn't love it more. It means you can make your grandmother's antique sofa look great with a glass coffee table or create a space with a vibe that is at once modern and inviting.
There are two ways to go about getting a transitional look: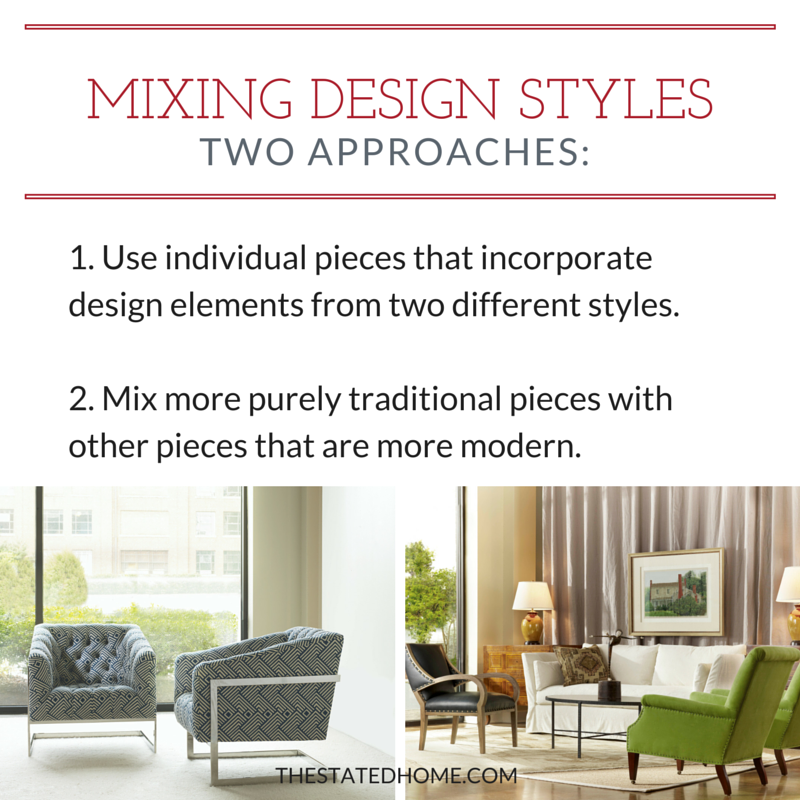 That said, to create a well-mixed room that looks cohesive, there are a few tricks to keep in mind: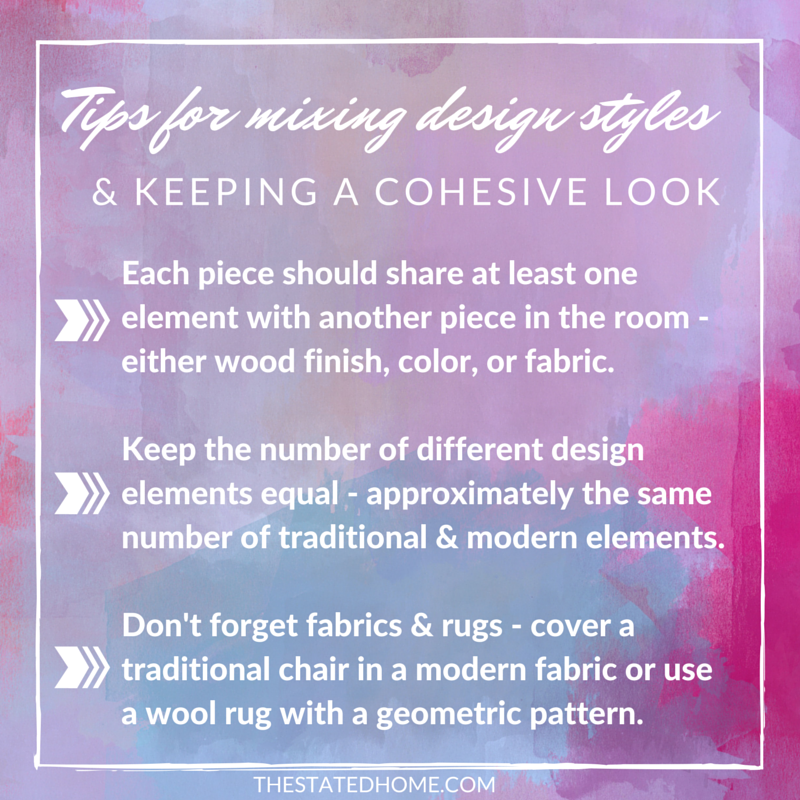 If you're more of a "give me a specific set of rules" kind of person, here is a chart that can help you see how to use different types of upholstered furniture to create a transitional look. Just find the kind of sofa or chair you have and see what to pair it with for the perfect mixed-style room.
Arm
Bottom
Look
Pair with
Rolled or British
Skirt
Traditional and formal (the skirt dresses things up)

Chairs with straight legs and arms in a traditional fabric like velvet
Gold accents
Acrylic accessories or furniture

Rolled or British
Turned Leg
Traditional through and through

Reclaimed wood
A chair in a modern floral
Modern art

Track or Straight
Skirt
Neutral: The track arm modernizes the traditional skirt

Animal print or fur ottoman
Fabrics in vibrant prints on chairs or pillows
Glossy painted wood furniture

Rolled or British
Tapered Leg
Neutral: The tapered leg brings the traditional arm up to date

Throw pillows in a modern fabric
Chair or ottoman with a chrome base
Vintage accents

Track or Straight
Tapered Leg
Modern: The straight arm with the straight leg creates an overall modern feel

Reclaimed wood
Chairs with some curves
A tufted ottoman
Like what you read? Visit thestatedhome.com to shop our collection of made-in-America furnishings.