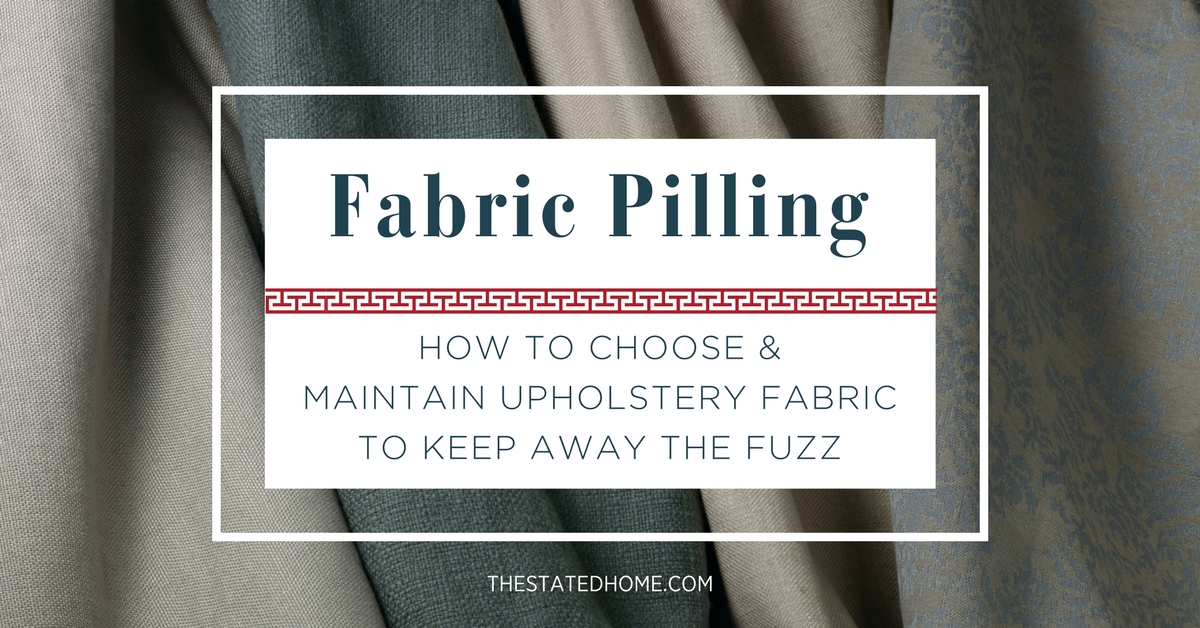 If you've ever had a well-loved sweater, you're probably familiar with pilling – those tiny little fuzz balls that appear on the surface and make it look less-than-new. But pilling isn't just something that ruins sweaters, it can also fuzz up sofas upholstered in certain fabrics.
Pilling occurs when loose fibers in the fabric move out to the surface (it's just a natural tendency fabric has). Once there, friction twists them into small balls—more commonly known as pills.
One of the more irritating things about the pills is that you can't just vacuum them off—they get twisted together with fibers that are still secured to the fabric and hold on tight. (Don't worry, we'll talk about how to get rid of them later.) The only way you can really avoid this is to never use your furniture—and who wants to do that?
On the bright side, pilling doesn't mean your fabric is wearing out before its time. You won't start to see bald spots or notice thinning areas. It's just something that happens with new fabric. Before long, the excess fibers eventually stop floating to the top. Also take heart knowing that pilling happens in one form or another to almost all fabrics.
(more…)