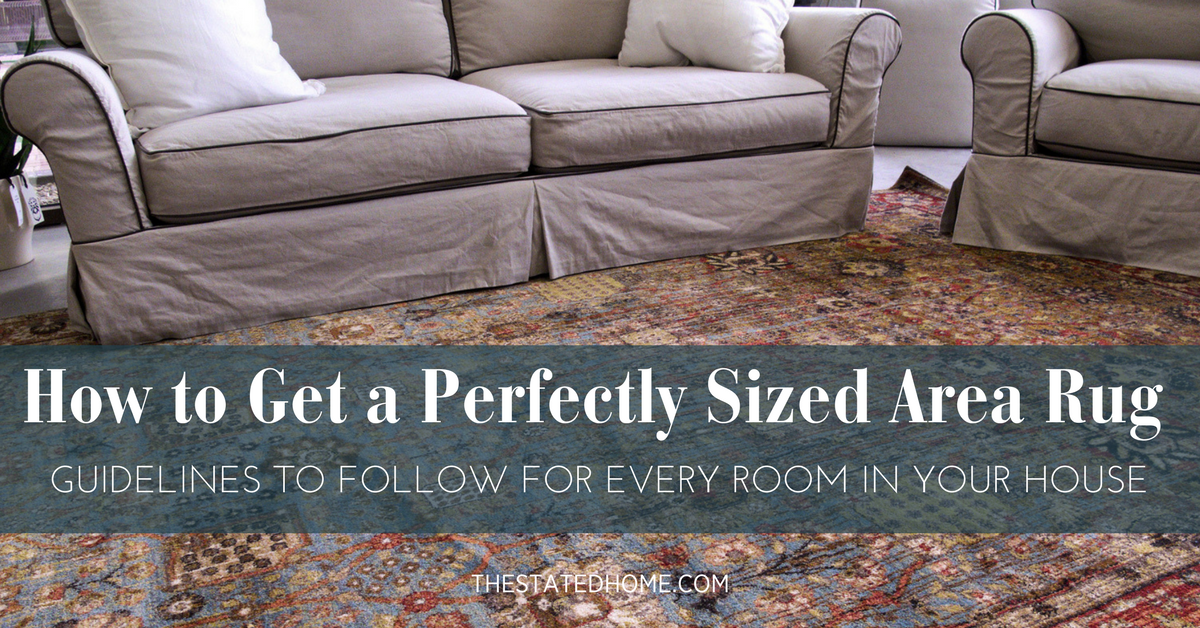 Have you found the perfect rug for your home? Great! (If not, check out our gorgeous styles at The Stated Home.) But now you have to decide what size rug to choose. That can be a little harder to figure out, so we put together some guidelines to help. We aren't saying you absolutely have to stick to these decorating rules, but they'll give you a good place to start.
First, follow these steps to make sure you've thought a few things through:
Ask yourself what you want the rug to accomplish. Are you trying to unify a space or do you want to define a few smaller areas within a larger room?
See if the room is next to an open space. If so, how will it look if the rug extends into that open area versus fitting within the confines of the room?
Measure out the maximum and minimum dimensions that will work in your space. Not every rug comes in every size, so if your perfect rug doesn't come in a size you want, you may need to come up with another plan. (More on that later.)
Visualize what different sized rugs will look like in your space. Just lay down a sheet (or two) that are folded to be the same size as the rug that you are considering—this will give you a pretty good idea of how a rug will fit in the room. You can also try painter's tape or brown paper.
Now, let's get to those decorating tips… (more…)