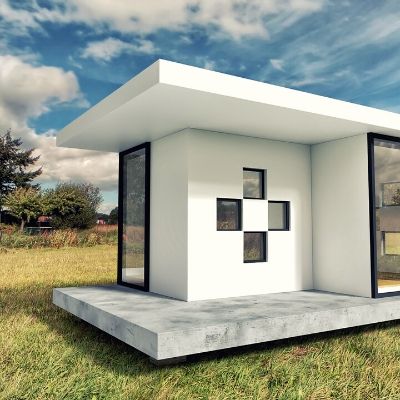 We are really excited that the trend is that more people are choosing to live in cities. It's good for the environment (less commuting), the community (more involvement), and your level of fun (impromptu drinks and brunches). However, with the good, also comes the bad. And when it comes to city living, the bad is usually that you are making do with a smaller living space.Your first instinct may be to downsize to smaller-than-normal furnishings, but don't! The trick to making a small space look bigger is to actually fill it with the largest furniture you can fit. By large, we don't mean oversized—you don't want to sacrifice having room to walk because you're squeezing in an overstuffed sectional. We mean you should get the maximum sized furniture you can while still incorporating certain small-space design rules.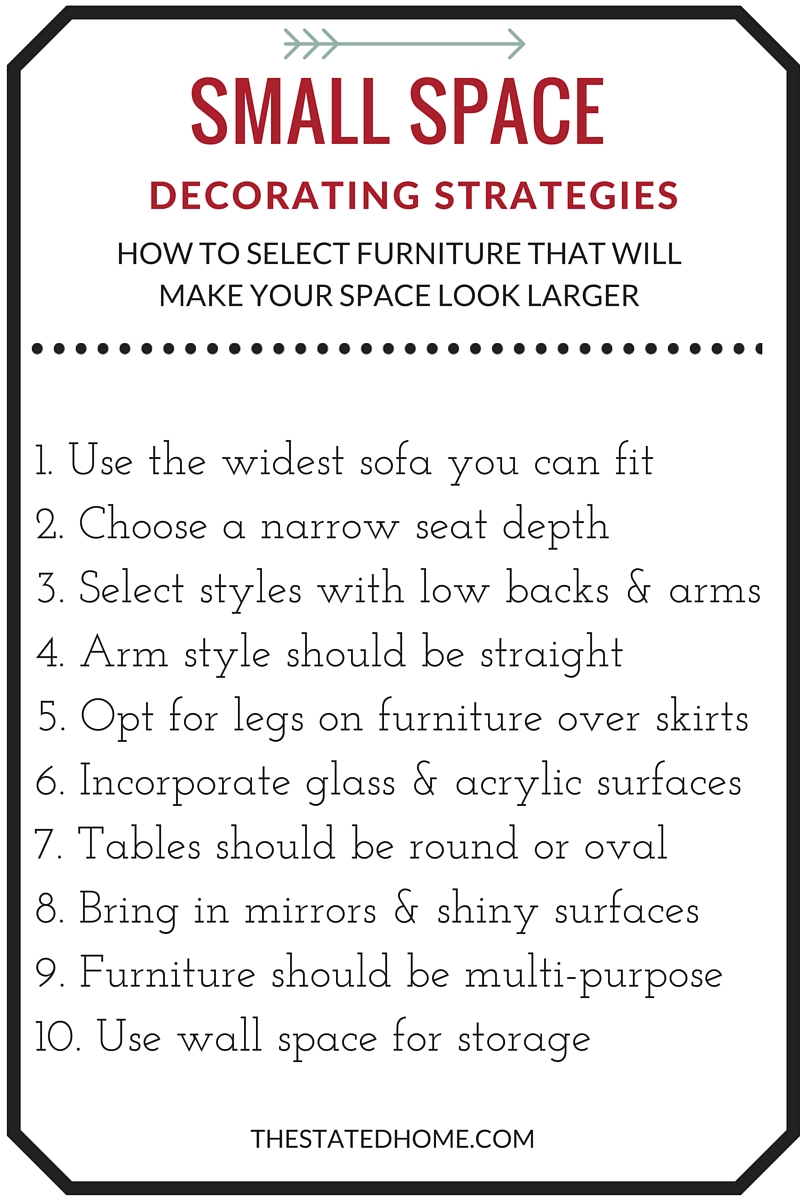 Here are 10 things you need to pay attention to:
Overall width: Measure the space and take away room for end tables and traffic flow (a good rule of thumb is 18 inches between the sofa and coffee table and 30 inches for a walkway). That is the maximum width you should aim for. If you can fit a sectional, it's a great way to get a maximum amount of seating in a small area. If you fall in love with a sofa that's still too big, see if it comes in an apartment size, which is bigger than a loveseat.
Scale of the piece: Choose a piece with a narrower seat depth (level 1 on The Stated Home) to keep the overall scale smaller.
Arm and back height: A style with a lower back and arm (levels 1 & 2 on The Stated Home) will keep the space looking open.
Arm style: Choose upholstered furniture with straight arms since they won't take up more space then needed.
Show off those legs: Furniture with visible legs as opposed to a skirt will also contribute to an open feeling in the room.
Use glass or acrylic: Unlike wooden tables, tabletops that are clear take up no visual space, meaning they kind of disappear and don't add to visual clutter.
Table shape: Round and oval tables are better for traffic flow and ensure that people can move easily around a small area.
Use mirrors and shiny surfaces: Position a mirror in the room to reflect a window and you'll make a space feel larger. Metal accents can also help reflect light and have a similar effect.
Multi-task: Furnishings that do double duty are super important in a small space. For example, opt for a TV console that has a lot of extra storage (a dresser is great for this), ottomans that can be moved around for extra seating or used for storage, and sleeper sofas.
Look to the walls: Using your walls can provide great functionality without taking up precious floor space. We love using a shelf as an entry table, a fold-out desk or table that can be hidden away when not in use, and a good set of hooks to add storage without furniture.
Like what you read? Visit thestatedhome.com to shop our collection of made-in-America furnishings.