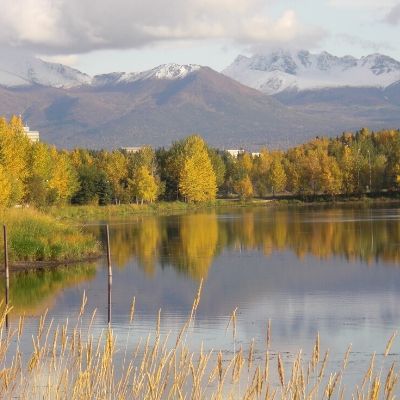 One of our co-founders, Laura, had the pleasure of calling Anchorage home for about two years. She got to eat some of the freshest fish she's ever had, try cross-country skiing, and have a baby moose in her front yard. It may seem like the only people who would enjoy going to Alaska are those who like to fish or those who like to cruise, but it's actually an awesome destination for anyone who enjoys good food, clean air, and chance encounters with wildlife.
Shop for American-Made Products
Shown: hoodie from Octopus Ink, Ravens Brew coffee, earrings from Houghton Hill, "Modern Moose" by artist Katie Sevigny
Like many smaller, out-of-the-way towns, Anchorage attracts its fair share of artists making beautiful objects. Unfortunately, like most tourist destinations, it also has its fair share of cheesy t-shirts and imported souvenirs. Here's our pick of the best looking products Alaska has to offer:
Eat Well
There are so many great restaurants here, but these are the places we keep going back to: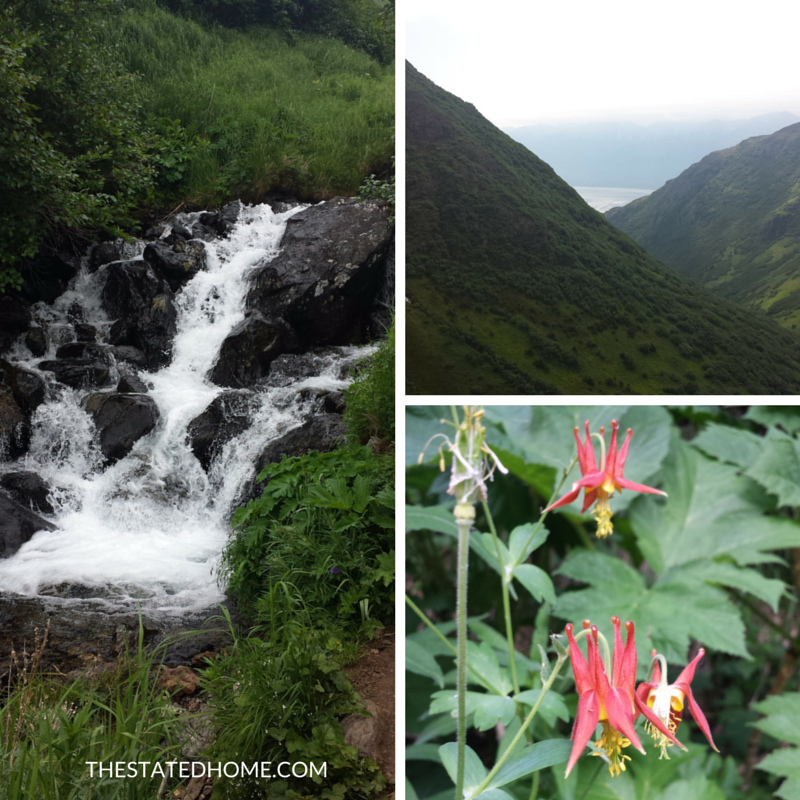 Things To Do
Figuring out what to do in Alaska is easy: anything that is outdoors. The most popular in-town hike is Flattop Mountain, which will give you a great view of the city and Mt. McKinley on a clear day. As soon as you head south out of Anchorage, there are a plethora of less busy hiking trails. For a challenging route that takes you alongside a fast-flowing creek, we suggest the Falls Creek trail (that's what all of these photos are from) around mile marker 105. Make sure you're prepared with good shoes, water, snacks, bear spray (seriously), and possibly a walking stick. For an up-close look at Alaskan sea-life, drive about two hours south of Anchorage to the cute town of Seward and hop on a glacier cruise where you may run into whales, otters, and porpoises.
Like what you read? Visit thestatedhome.com to shop our collection of made-in-America furnishings.