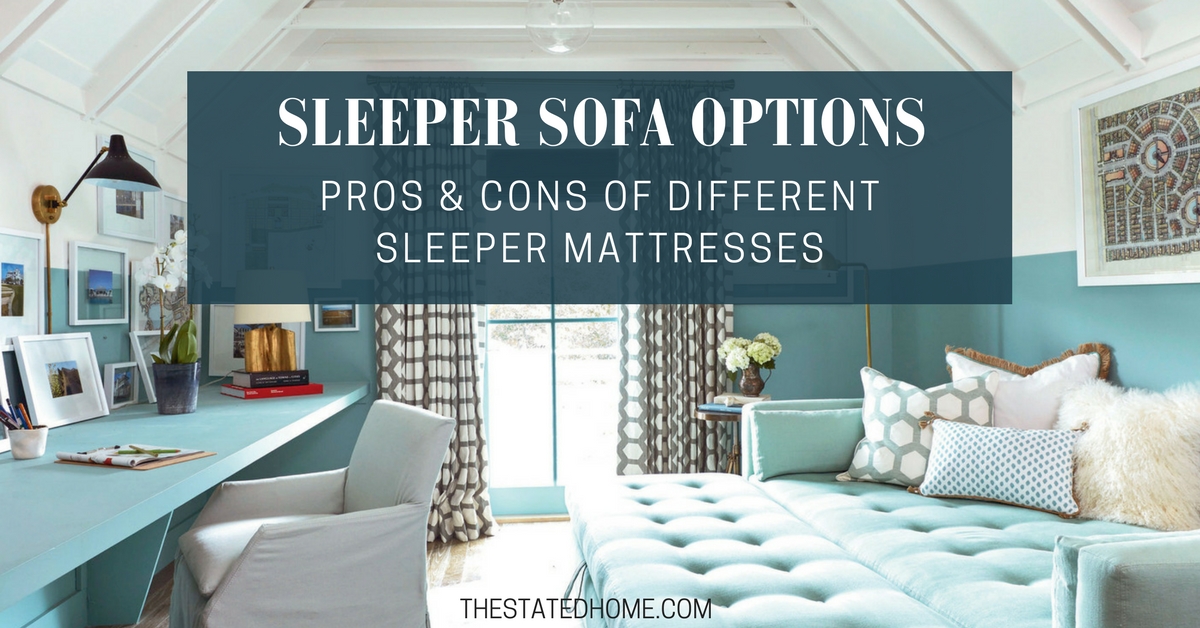 Prefer to not have a whole room dedicated to a spare bed? A sleeper sofa might be the perfect answer. While it isn't going to be quite as comfortable as an actual bed (it doesn't have the same supportive springs underneath), it can still provide a great night's sleep if you buy the right one. The main thing to know is that shopping for a sleeper sofa is more than just picking the right style. There are also several different types of mattresses and configurations that affect sleeping comfort, sitting surface, and space planning.
The most important thing to look for when shopping for a sleeper sofa is good quality construction. You're buying a piece of furniture that includes a mechanism and, as we all know, anything that involves moving parts has the potential to fail. For a quality piece, buy from a manufacturer that uses best practices in their furniture construction. Solid frames, well-made cushions, and top-of-the-line suspensions in sofas and chairs are an indication that their sleepers will be of equally good quality.
Hint: Sofa manufacturers don't make their own sleeper mechanisms. As a result, different manufacturers often have the same mattress and mechanisms. Make sure the mechanism is from a reputable manufacturer like Leggett & Platt or Hickory Springs.
Now, let's talk about the main types of sleeper sofas and some tips on figuring out which kind is best for you (for more about that, check out the second blog in our series on sofa beds). (more…)