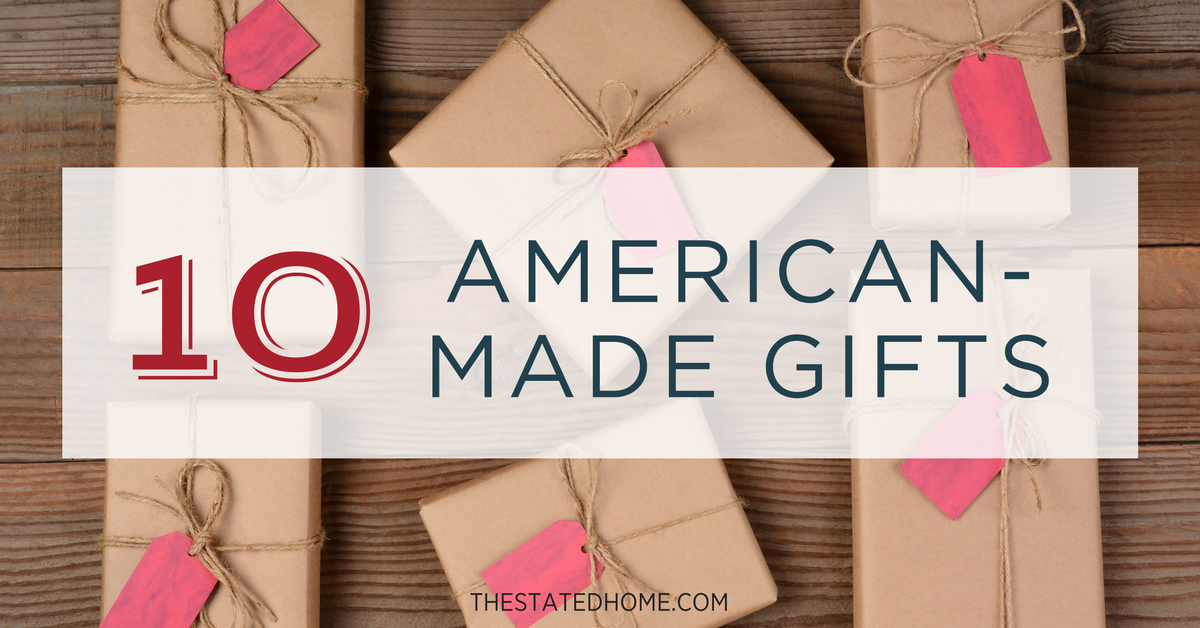 'Tis the season for spending hours and hours searching for just the right gift for everyone on your list. Allow us to make that task so much more simple. We've scoured our favorite shops and makers for you and discovered the best made-in-America gifts–all under $100. See what we've found!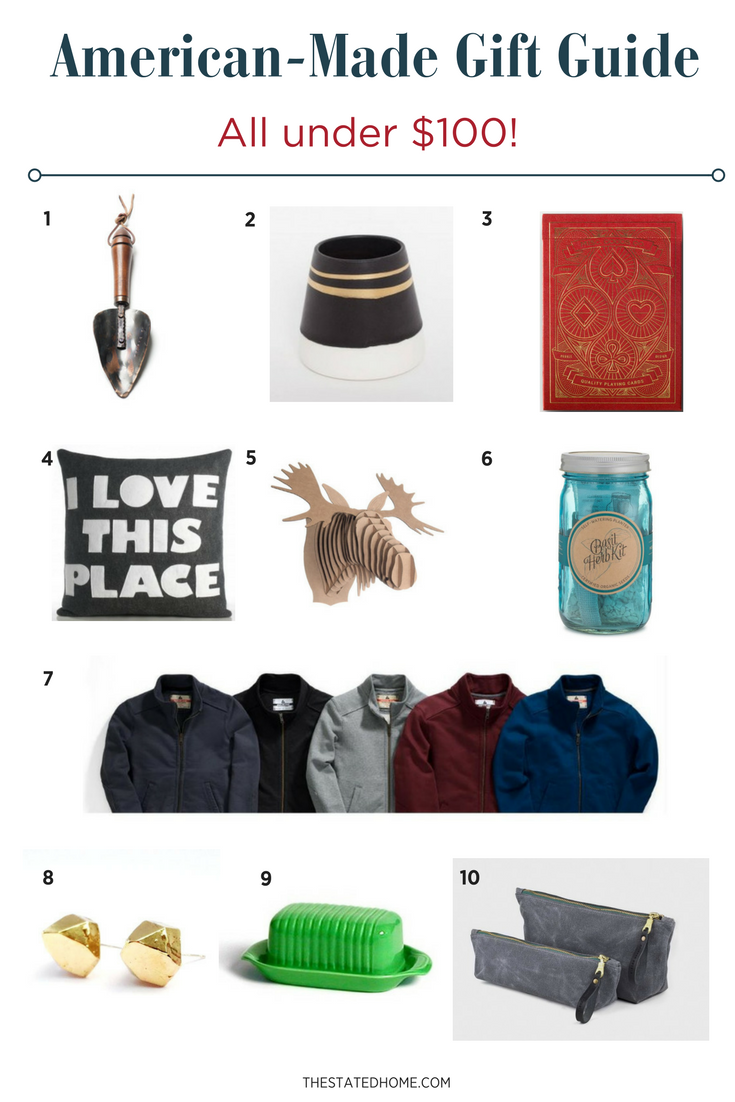 Fisher Blacksmithing, Bozeman, Montana
Anyone who loves gardening will completely dig (ahem) this hand-forged tool made from black walnut and high carbon steel. $58
Robert Siegel Studio, Los Angeles, California
What to get someone who already has everything? How about a vase that's just as pretty without a flower in it. $64
Misc. Goods Co.
Everyone already has a deck of cards, but no one has a deck as pretty as this. $15
Alexandra Ferguson, Brooklyn, New York
We love the sayings on these pillows, which range from friendly reminders (call your mother) to daily affirmations (I love this place). $97
Cardboard Safari, Charlottesville, Virginia
No gun required to net one of these not-so-lifelike versions of classic hunting prizes. They look great in any room – from a kids space to an office. $30
Modern Sprout, Chicago, Illinois
Who wouldn't want to be able to cook up some homemade tomato sauce without making a trip to the store? With these ingenious growing systems, you can. Available in single jars or a set of three (basil, parsley, and mint), this gift makes fresh herbs accessible all winter long. $54
American Giant, Middlesex, North Carolina
Don't you want your loved ones to feel cozy? Get them this next-level hoodie. $89
Terese Kumpel, Chicago, Illinois
A little bit edgy, a little bit classic–what won't these go with? $50
Bauer Pottery, Los Angeles, California
We know, a butter dish? Hear us out: It's used every day and the rainbow of colors available will provide a cheerful spot in anyone's kitchen. $60
Winter Session, Denver, Colorado
Sometimes it's nice not to have to use a plastic bag to corral your items. These wax canvas pouches are available in a variety of colors and feature sturdy hardware. $28 to $54
Like what you read? Visit thestatedhome.com to shop our collection of made-in-America furnishings.